Supermarket preservation: As a global professional flake ice equipment manufacturer, ICESNOW flake ice machines are widely used in the preservation and refrigeration of supermarkets, commercial centers, and seafood restaurants.Flake ice can make vegetables, fruits and seafood bright in color, without damaging the skin of refrigerated products and maintaining the original taste. More and more customers grow and progress together with ICESNOW!
Humanized concept: The built-in PLC control system and the simple operation interface make the operation of the equipment a breeze. The fault intelligent display system makes the fault problem simple to eliminate.
Flake ice does not condense: It overcomes the shortcomings of traditional flake ice, such as easy agglomeration and high powder, and can be stored in the freezer for up to three days without condensation and melting. The evaporator adopts a vertical type, which is highly efficient and energy-saving. It uses environment-friendly snow R404A and R22, which has more reliable safety performance.
Stainless steel structure: stainless steel structure is used inside and outside the flake ice evaporator, and stainless steel structure is used inside and outside the ice storage room, which is more beautiful and generous. The stainless steel evaporation technology of ice bucket in large area has become a leading technology at home and abroad.
Design life: The core component, the ice bucket, is meticulously designed and precisely cast by the company's scientific researchers. It is the only one in the industry that has independent intellectual property rights. The main accessories are from European and American countries. The overall life of the flake ice machine has been greatly improved, with a design life of up to 12 to 15 years.
Service advantages: Shenzhen Icesnow Refrigeration Equipment co,ltd. has a group of professionally trained teammates to serve you within 24 hours; when you encounter problems,our after-sales technical support staff will find the most effective solution in the shortest possible time to solve your problem.
Technical parameters: operating ambient temperature range – 5 ℃~40 ℃, standard ambient temperature 25 ℃, water temperature 16 ℃; The evaporation temperature is – 25 ℃, the ice sheet temperature is – 8 ℃, and the ice sheet thickness is 1.8mm-2.2mm; Adopt environment-friendly refrigerant gas R404A.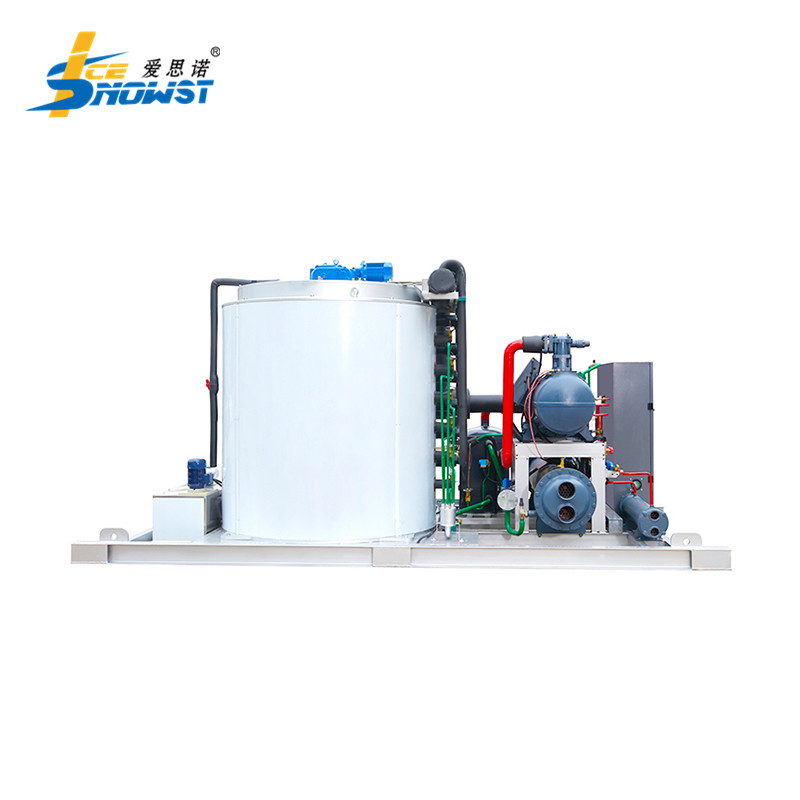 ---
Post time: Oct-09-2022